---
About Us
Goodrich Packers and Movers Bangalore!
Goodrich Packers and Movers in Bangalore is one of the competent packing and moving services providers. We have been serving in this industry for 18 years and have earned various recognition and awards in this field. We have been awarded by India Cargo Award, Value Creator Award, Award For The Conservation of environment, Road Transportation Award, etc. We provide our services to all significant urban or rural areas across the country. In our top-notch services, we provide packing, unpacking, loading, unloading, transportation and rearrangements, etc.
Whether you are looking for local shifting, domestic shifting, corporate shifting, household shifting, car and bike transportation services, warehouse services, packing unpacking services and loading-unloading services, we offer a complete packing and moving solution for all your moving essentials. We have a group of experts who are serving for years and are highly skilled in performing their responsibilities.
Reasons To Choose Goodrich Packers and Movers In Bangalore!
Goodrich Packers and Movers deliver its services at an affordable rate and we have served thousands of our valuable clients with our services. As we have served thousands of clients, we have earned thousands of loyal clients for our firm. We have a wonderful organization of workplaces all over India. We provide our services in such a way that they can meet all your packing and moving necessities with no hassle. We help you in relocating all your belongings safely without any damages or loss
We at Goodrich Packers and Movers offer safe packing and moving services, Under the management of our specialists, products are stuffed relying on the idea of complete security. Our Specialists utilize proper top-quality packing material such as thermocol, cardboard sheets, plastic air pockets, containers and wooden cartons to ensure the entire safety of your valuable items. Therefore, if you are looking for experienced and reliable packers and movers in Bangalore then initiate your shifting journey with Goodrich Packers and Movers.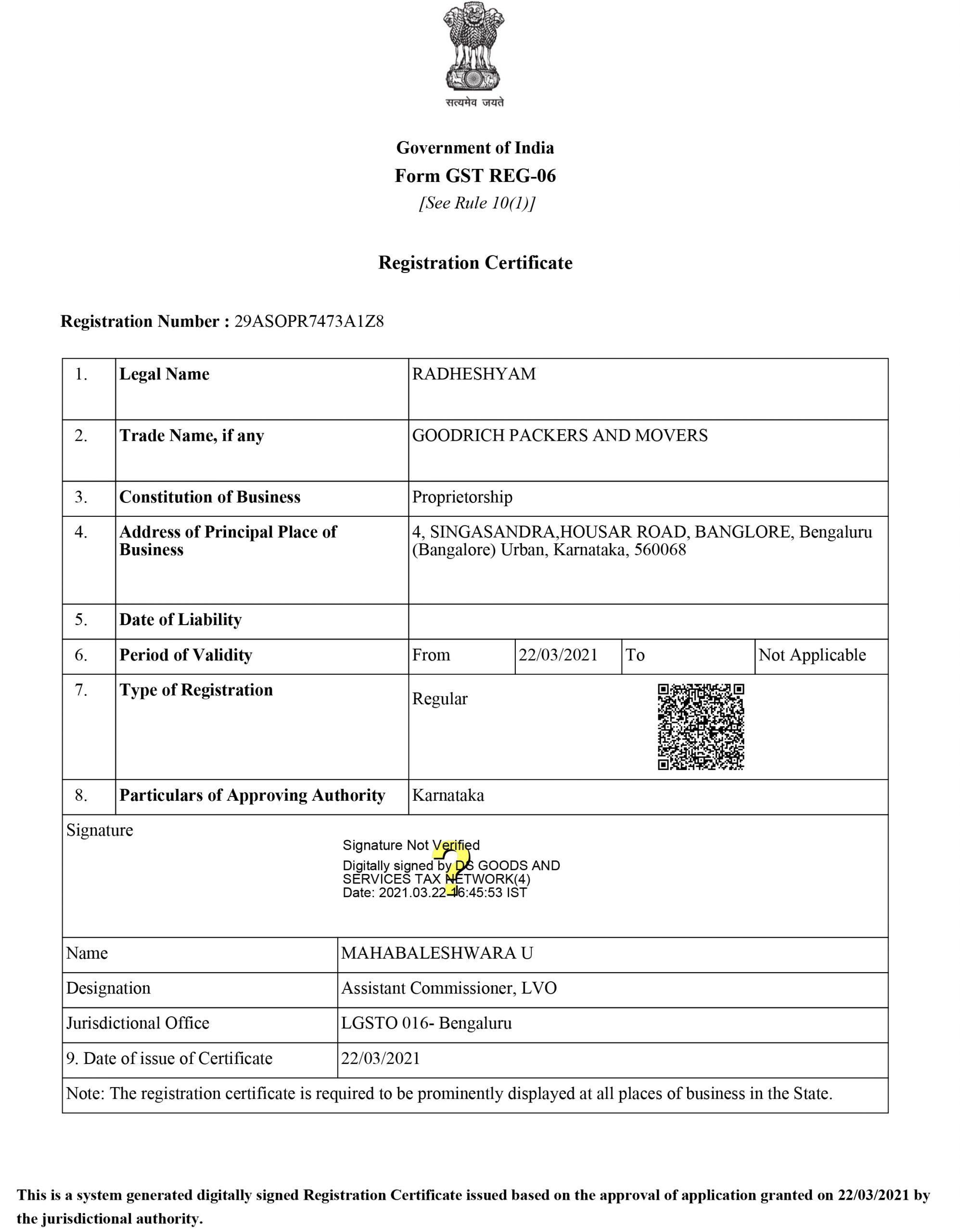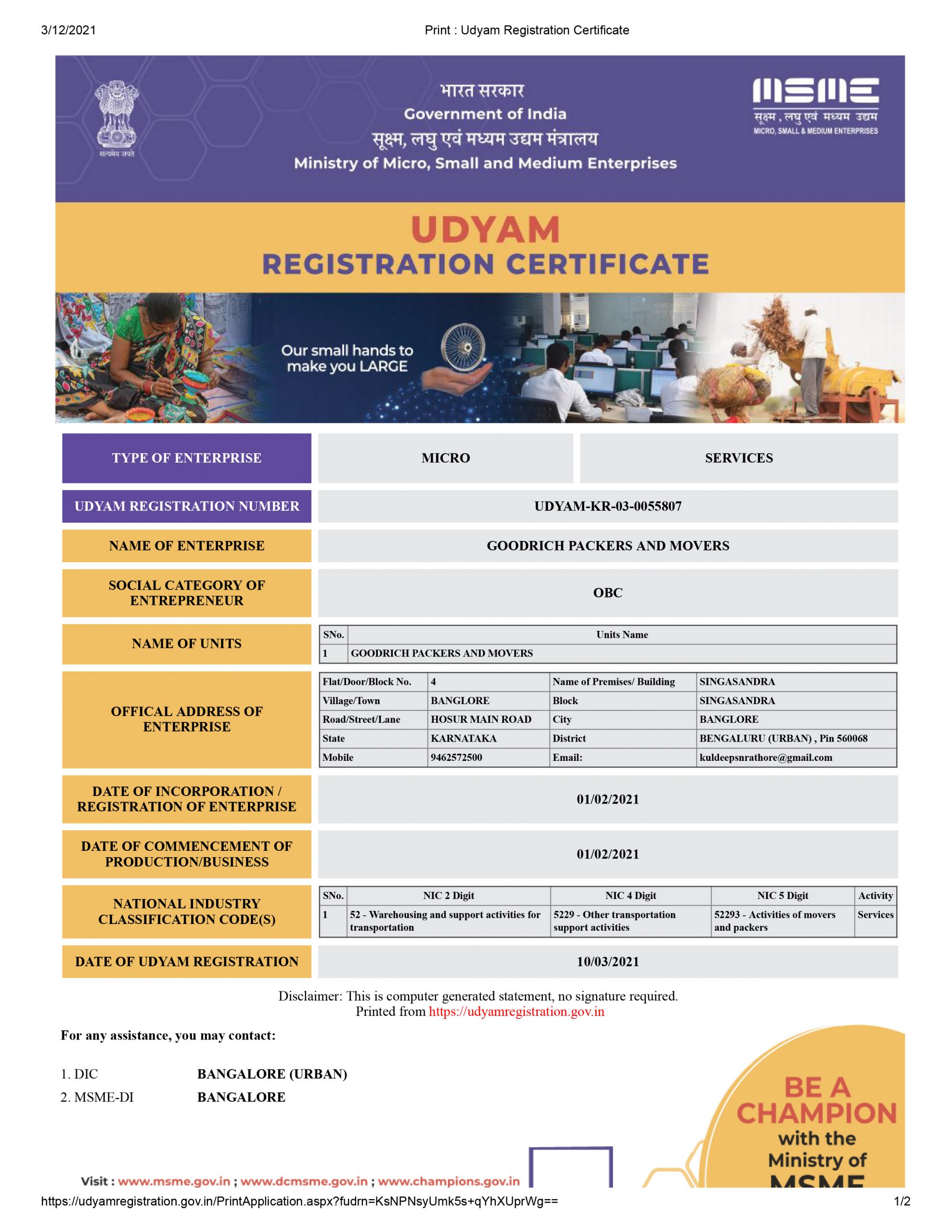 Welcome to Goodrich packers and movers Bangalore
Goodrich Packing and Moving Bangalore is a leading packers and movers company based in Bangalore that offers a wide range of moving services in Bangalore and surrounding areas, including local moving, long distance moving, residential moving, commercial moving, packing, and car transportation. Goodrich Packers and Movers has established itself as one of Bangalore's most reliable and efficient moving companies.
Why Goodrich Packers and Movers top in Bangalore
With our low prices and no hidden fees, you can be sure that the price you are quoted is the price you pay. Our professional packers and movers know that moving can be expensive, so they work hard to give you the best experience possible at the best price.
Things happen, and a good moving and packing company should know this. You had to move more boxes than you thought you would. Is there a last-minute emergency that will speed up or slow down your move? Not a problem. Call us, and we'll help you make sure your move goes off without a hitch.
Along with our flexible and affordable prices and one-stop-shop services, you'll love our great customer service. Our friendly, skilled movers can handle any kind of move. We love what we do and will do our best to make sure you have a good time.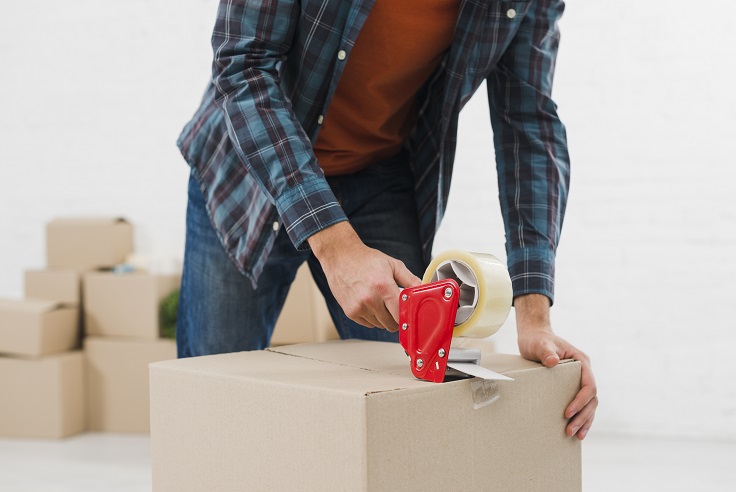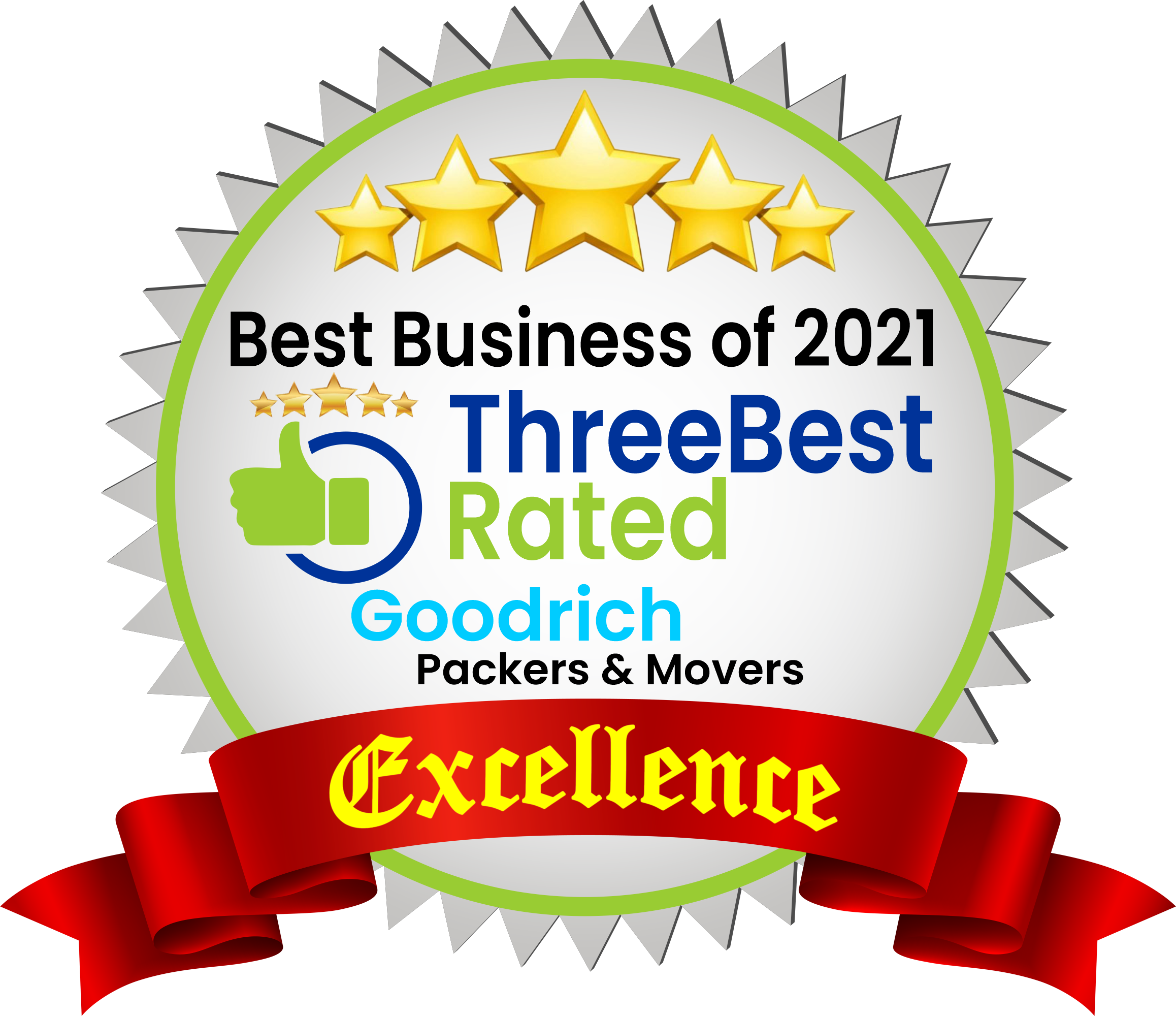 ---
---
Our services
We are always here to serve you some awesome services
Packing and moving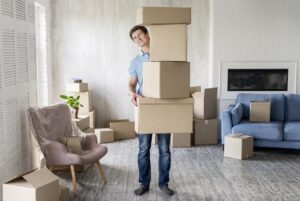 Packing is the first and foremost step in relocation. We at goodrich packers and movers in bangalore provide safe and secure relocation. With our experts who do packing in such a way the goods becomes protected throuout the journey. With all the sfaty material like bubble sheet and others we secure a safe environment.
Loading
Loading of goods onto the vehicles are also important as it needs extra care of our customer valaubles.Out experienced staffs are very much trained and they make the whole process with utemost attention. While loading we care the goods and protect it from any unholly reasons.
Unloading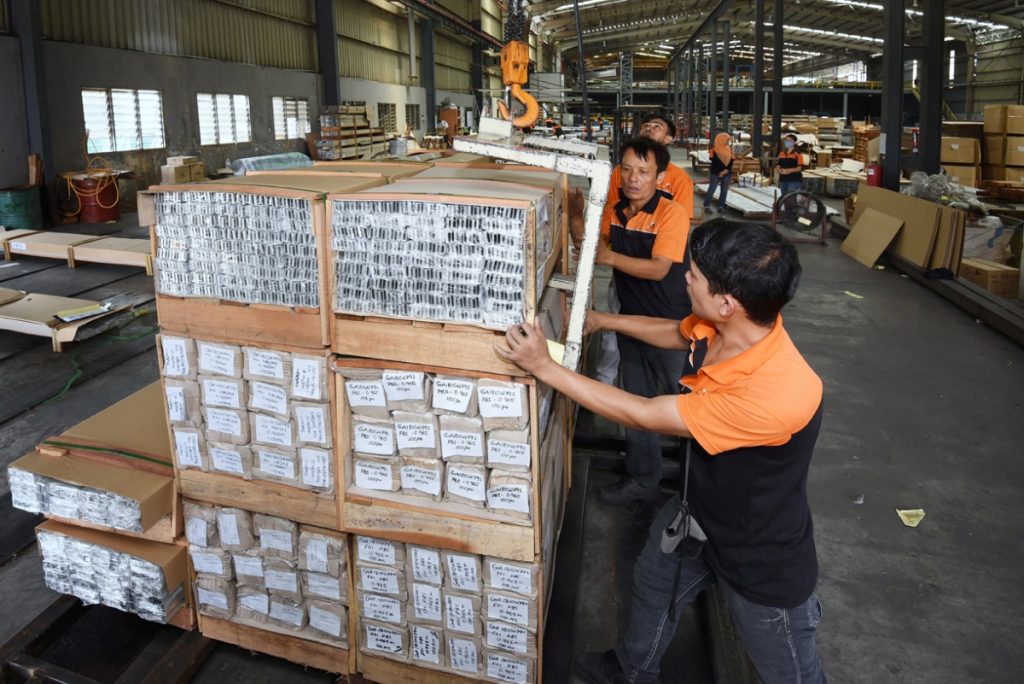 Unloading the goods are the last final step in relocation process. Our staff make the unloading process easier and place the goods on location provided by our customers. With all the shifting process unloading also involves with utmost care.
Transportation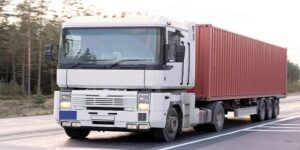 Transportation of goods in relocation is very important part and with our experinced drivers we ensure the safe journey.Tranportation with our lage fleet of vehicles becomes very easy and the on time delivery of goods becomes possible.
Warehousing
We at goodrich packers and movers in bangalore have a very hygienic warehouse. We keeps it clean and protect the valuables of our customers from external resources. For the same reason we have very well conditioned warehouse.
24 * 7 Services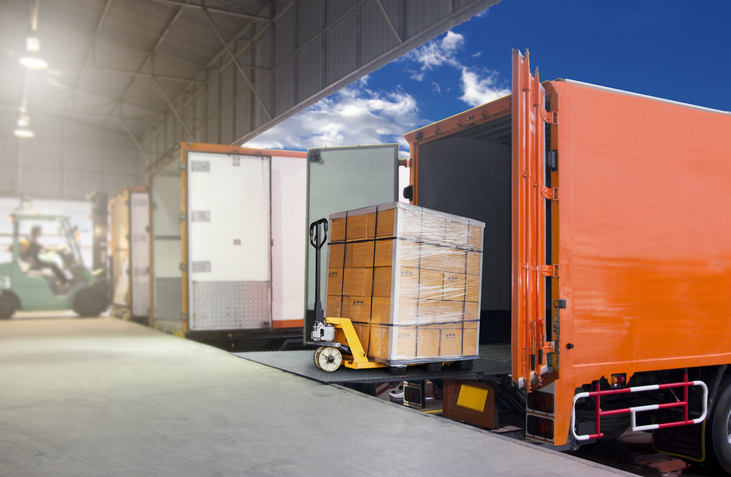 Our team believes in ontime delivery of our customers valuables at the right place, for the same reason we are ready to serve at 24 * 7. The success story of ourselves is the proof of our commitment. On time delivery is the key for customr satisfaction and goodrich packers has proved it all time.
---
---
---
---
Packers and movers cost calculation
| | |
| --- | --- |
| Local Shifting | Approximate Cost |
| 1 BHK House shifting | Rs 5,000 to Rs 9,000 |
| 2 BHK House shifting | Rs 9,000 to Rs 12,000 |
| 3 BHK House shifting | Rs 12,000 to Rs 18,000 |
| 4 BHK House shifting | Rs 16,000 to Rs 22,000 |
---
---
Client Reviews
Hiii Frnds
Many more packers and mover in bangalore. when i have choose goodrich i have feel very good. I have dirctly talk to branch manager and ask every thin they give me proper respond. About negative reviews i have ask clearly most are fake review. 2 review are genuine..i have talk one person he told me clearly you ask my client and i have ask company all point are true. Customer not giving full information in review. And person make it business first they give negative reviews and ask money. When you take good decisions and see some review you get idea. I m very happy with goodrich packers and movers. Fantastic service in Bengaluru….
Excellent and first-rate service provider. If you do not believe in my words make use of Goodrich packers once in your life. Then, you are hiring their services again and again for your needs.
Thanks, team.
Good service little costly
This was very best Packers And Movers Excellent service by Parmod. The packing of the goods was awesome and also they have co- ordinated in minimal time. They provide excellent door to door delivery with good condition of the package
Best company
When I want a trustworthy Movers and Packers in Bangalore, then my friend already told me about goodrich packers to me. So, I just make use of this packer and movers after that I got the most excellent services from their company.
Thanks
Hiii
Suraj
I have got my stuffs safe in durgapur kolkata.but one day late Mr. Suraj according ur comment.
No way yaarrrr… thanks you and ur all team.
And according promise I giving review to you and for late only ⭐⭐⭐ Star…
Excellent customer service
Only one word….
Safe secure and full responsibility only single name.
Goodrich packers.
Thank you very much.
Bangalore to noida
Thank you goodrich packers for helping me t relocate from bangalore to noida. I was very much nervus about shifting but you did very well. Keep it up.
Safe shifting
Thanks surej.
We have shifted Bangalore to Imphal.
We got our goods safe and secure.
Thanks a lot goodrich packers and movers.
Good service little costly
This was very best Packers And Movers Excellent service by Parmod. The packing of the goods was awesome and also they have co- ordinated in minimal time. They provide excellent door to door delivery with good condition of the package
Best service
I have recently shifted bangalore to palacode Tamilnadu.
Amazing service.
Thanks goodrich Packers And Movers.
Time to time delivery
My bike shifted by Goodrich packers and movers.Timely delivery. No any damages.rnThank you sir….sure I will refer u.
Nice work
Thanks for support and best shifting.
Thank you very much Suraj sir and
goodrich packers.
Fantastic service
We have shifted recently bangalore to Kottayam.fantastic service providers.
Thanks goodrich team
Timely service
Thanks goodrich Packers And Movers.
Ur service very best.
We will share ur contact to our frnds.
Extra ordinary service
my home and vehicle relocation from Bangalore to Ahmedabad. I am very happy with the moving services provided by the team. They have done the pre-move survey effectively and have considered my suggestions as well. Thanks a lot, team, for such great work done by the team.
Thanks goodrich Packers.
Safe and trusted
My goods shifted recently bangalore to aasam.
Goodrich team work fantastic and service very good after 19th day I have got delivery.
Thanks alot .. goodrich packers and movers.
Amazing service
My shifting Bangalore tokolkata.
According my promise I m giving 5 star dude fantastic service.
My stuffs reach safely and timely.
| # | Goodrich Relocation Pvt Ltd. Branches Address | Phone No: |
| --- | --- | --- |
| 1 | # 35 14th main road, sector 4, HSR Layout, Bangalore karnataka 560102 | 8884012111 |
| 2 | 112/98 Velankani Drive, Celebrity layout, Electronic city Phase 1, Electronic city, Bengaluru Karnataka 560100 | 8884012111 |
| 3 | 20ft, Main Road, Magosa Ave, Green Glen Layout, Bellandur, Bengaluru, Karnataka 560103 | 8884012111 |
| 4 | 18th Cross, 1507, 8th Main Road, Jayanagar 3rd Block, Bengaluru, Karnataka 560011 | 8884012111 |
| 5 | 9th Cross Rd, SBI Colony, 1st Phase, J. P. Nagar, Bengaluru Karnataka 560078 | 8884012111 |
| 6 | 55, Manipal Center, 1, Dickinson Road, yellapps Garden, yellappa Chetty Layout, Sivanchetti Gardens, Bengaluru, Karnataka 560042 | 8884012111 |
| # | Goodrich Relocation Pvt Ltd. Branches Address | Phone No: |
| --- | --- | --- |
| 1 | 53/2 Langford Rd Cross, Bheemanna Garden, Shanti Nagar, Bengaluru, Bengaluru 560025 | 8884012111 |
| 2 | 496, Whitefield Main Rd, Maheswari Nagar, Puttappa Layout, Mahadevapura, Bengaluru, Karnataka 560048 | 8884012111 |
| 3 | Plot No. 18, 1st Phase, iTP Main Rd, opp.Graphite India, Industrial Area, Hoodi, Bengaluru, Karnataka 560048 | 8884012111 |
| 4 | 58th C Cross, 4th M Block , Rajajinagar, Bengaluru, Karnataka 560010 | 8884012111 |
| 5 | Plot No. 27, EPIP Zone Whitefield Rd, EPIP Zone, Brookfield, Bangalore,, Karnataka 560066 | 8884012111 |
| 6 | 15, 100 Feet Rd, Ashwini Layout, Koramangala, Bangalore, Karnataka 560047 | 8884012111 |
| 7 | No. 27/3b, Ground Floor, opp to batch bus stop, Bannerughatta national park, Bengaluru, Karnataka 560083 | 8884012111 |